Archive for the 'Drones' Category
Stability mode:  Pitch and roll limits are locked to offer a limited flight envelope while electronic self-leveling offers positive stability the instant you release the sticks.
Stagility™ mode:   Self-leveling and flight envelope limits are maintained. You can flip 360° by moving control stick to full in any direction.
Agility mode:  A high performance flight experience that features unlimited maneuverability and the control to explore aerobatic flight.
HD Camera:  You can get the Zeyrok with a lightweight 720p/1.3 MP camera, or add it later. The HD camera is built into a removable pod that features protective landing skids. Activation of the video and still camera functions is controlled from your transmitter. A removable 4GB Micro SD memory www.cheaptopamaxbuy.com card comes installed to get you started.
Durable Design:  Industrial engineered, the plastic airframe provides a level of durability that allows this machine to withstand a remarkable amount of abuse.
LED Lights:  Brilliant front and rear LED lights provide orientation recognition. Illumination changes indicate camera operation and a low-battery status.
Removable Landing Gear: You can get the Zeyrok drone with the removable landing gear and HD camera, or upgrade the RTF and BNF versions with replacement part (BLH7309).
Low Maintenance: The streamlined power system features durable carbon-fiber motor shafts driven by a concealed motor and gearbox that protects the system from dirt and debris.
Blade Inductrix™ 200 FPV BNF
The ideal drone for pilots who want FPV capability in a compact aircraft that's easy to fly. The ducted fan planform provides a smooth cushion of air while expertly tuned SAFE technology helps you fly with confidence.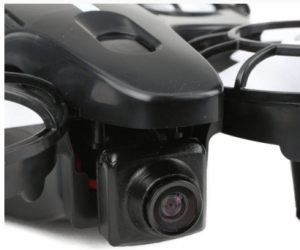 Key Features
A lightweight, fully assembled airframe

Exclusive SAFE technology for control that makes flight simple

Fully integrated FPV flight camera

Compatible with FatShark headsets and video monitors on 5.8GHz

Durable rotor housings prevent damage

Powerful brushless outrunner motors

Brilliant LED status lighting

Quick-change 800mAh 3S Li-Po flight battery

Li-Po flight battery balance charger, included
Needed To Complete
Full-range 5+ channel, multi-function transmitter with Spektrum 2.4GHz DSM2/DSMX technology

Fat Shark compatible 5.8GHz FPV headset and/or FPV monitor (for FPV capability only)
Chroma Camera Drone 
The Chroma camera drone is like a flying tripod that lets you capture little moments in ways you never could before.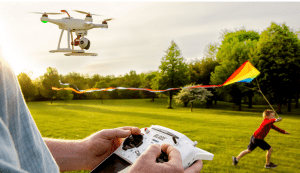 https://www.youtube.com/watch?v=Ygy-YLDX3Ys
Chroma Camera Drones with Everything at Your Fingertips! ST-10+ Controller with Touch-Screen Display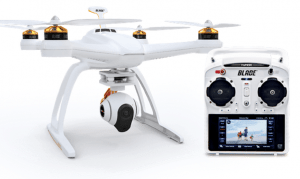 The ST-10+ puts all camera and flight controls right at your fingertips. And you can see exactly what the camera sees on its built-in, touch-screen display.
– Right Slider Switch for Adjusting Drone Speed
– Left Slider Switch for Adjusting Camera Tilt