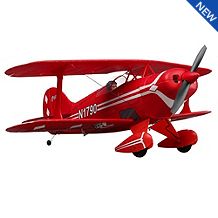 The new E-flite UMX Pitts S-1S has arrived.  This little jewel features a 180BL 3000kv outrunner motor swinging a 5 x 2.75 prop.  Also includes long throw servos, pilot and scale markings. Sure to be a stable forhealthylives.com/product/prednisone/ flyer with the installed AS3X system.  Requires a 150-200 mah 2S 7.4v 20-45c lipo battery, charger and a DSM2/DSMX compatible transmitter.
EFL U5250   Map  $124.99
Price subject to change……..