Archive for the 'New In Stock' Category
Blade Inductrix™ 200 FPV BNF
The ideal drone for pilots who want FPV capability in a compact aircraft that's easy to fly. The ducted fan planform provides a smooth cushion of air while expertly tuned SAFE technology helps you fly with confidence.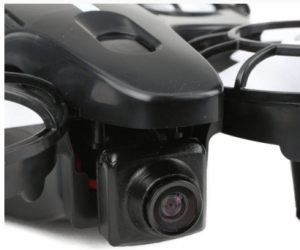 Key Features
A lightweight, fully assembled airframe

Exclusive SAFE technology for control that makes flight simple

Fully integrated FPV flight camera

Compatible with FatShark headsets and video monitors on 5.8GHz

Durable rotor housings prevent damage

Powerful brushless outrunner motors

Brilliant LED status lighting

Quick-change 800mAh 3S Li-Po flight battery

Li-Po flight battery balance charger, included
Needed To Complete
Full-range 5+ channel, multi-function transmitter with Spektrum 2.4GHz DSM2/DSMX technology

Fat Shark compatible 5.8GHz FPV headset and/or FPV monitor (for FPV capability only)
Spring is here and flying season is upon us once again!
Carbon Cub 15cc ARF (HAN5065)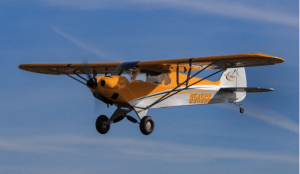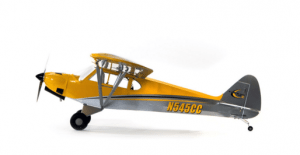 https://www.youtube.com/watch?v=SpIYytXB5fE
Key Features
Laser-cut, all-wood construction that's lightweight
Shock-absorbing main landing gear and tundra-style wheels
Two-piece, plug-in wing with functional flaps
Quick-connect, streamlined wing struts
Functional LED landing lights, installed
Operational cockpit side-doors
Instrument details and seats included
Float ready, with hard points for optional 1/5-scale float set
Matching paint on fiberglass cowl and accessories
Pre-cut hinge locations for all control surfaces
Genuine UltraCote® film finish
Tail wire detail and a leaf tail wheel
Easy installation of engine or electric power recommendations
Complete hardware package featuring fiberglass control horns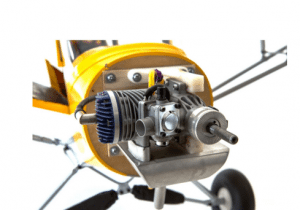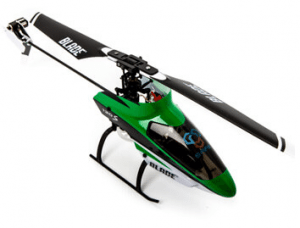 120 S BNF
Key Features
Fully assembled, no building necessary
SAFE® technology makes helicopter flight more fun
Panic recovery mode can prevent a crash
Flybarless rotor mechanical simplicity
Durable construction with carbon-fiber components
High-speed coreless main and tail www.doxycycline-buy.com rotor motors (installed)
Sub-micro linear long-throw cyclic servos (installed)
E-flite® 500mAh 1S 3.7V 25C Li-Po flight battery and charger (included)
Blade 120 S with SAFE® Technology
Ready-to-Fly or Bind-n-Fly
E-flite UMX J-3 Cub BNF Basic
Key Features
•Scale markings, engine and surface detail
•Brushless BL180, 2500Kv outrunner motor
•Advanced AS3X® technology delivers smooth flight
•Fits a 180–280mAh 2S 7.4V 30C Li-Po battery (sold separately)
•Industry-leading Spektrum™ DSMX® 2.4GHz technology
•Ultra micro linear long-throw servos (installed)
•Fully assembled with no building required
•Optional float set available (sold separately)
YouTube Video Link: https://www.youtube.com/watch?v=V_wLba2Hdv8

BLADE 270 CFX
Beast of the Mini-Class
Advanced, High-Power 3D Mini Helicopter
 Check it out on YouTube:  https://www.youtube.com/watch?v=Bk_kBmmXeJE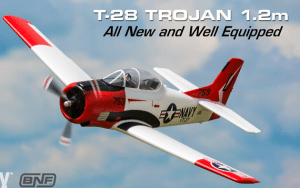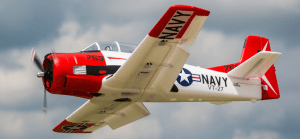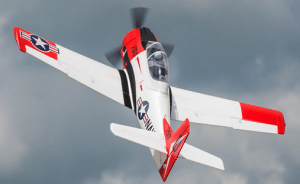 Key Features
Easy to complete final assembly

AS3X® technology for rock-solid flight stability

6-channel control with servos, installed

Operational dual-servo flaps, installed

Retractable electric landing gear, installed

Spektrum™ 6-channel AR636A DSMX® receiver (installed)

Powerful 15-size brushless motor (installed)

E-flite 40-amp brushless ESC (installed)

7× Spektrum Micro Servos (installed)

Accepts 3S 11.1V 2200mAh Li-Po battery packs (sold separately)

Constructed with durable Z-Foam™ material

Vivid U.S. Navy inspired trim scheme and trim

Realistic 3-blade propeller and radial engine detail

Painted canopy with a clear view of the pilot and cockpit
Radian BNF Basic
Key Features
Easy to complete final assembly
Bolt-on, two-piece wing with carbon-fiber joiner
Reinforced wing and fuselage
Spektrum™ 4-channel AR400 DSMX® receiver (installed)
Constructed with durable Z-Foam™ material
480 Brushless motor & 30A ESC with brake (installed)
Folding, two-blade propeller (installed)
(2) E-flite micro servos (installed)
Easy access hatch and battery compartment
Conventional rudder and elevator linkage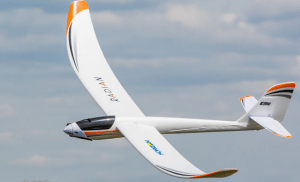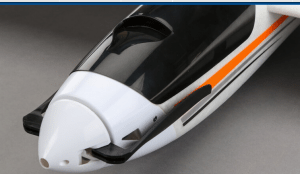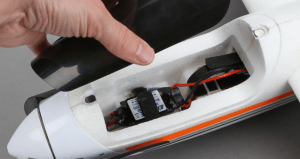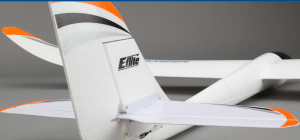 The Audi R8 LMS ultra created by the Belgian W-Racing Team was designed to do one thing, go head-to-head in GT3 class racing against the world's best.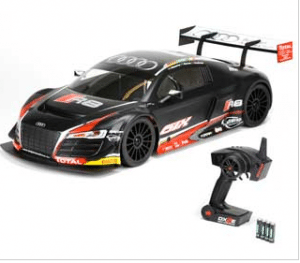 The Audi R8 LMS ultra created by the Belgian W-Racing Team was designed to do one thing, go head-to-head in GT3 class racing against the world's best.
The 1/6-scale AWD Losi® Audi R8 LMS ultra honors the W-Racing Team's creation with an impressive scale model that puts you in charge of a no-holds-barred RC supercar.
Featuring a massive 1200Kv brushless motor typically found in 1/5-scale vehicles and an impressive 160A ESC, the Audi R8 LMS ultra surpasses nearly every other RC supercar on the market with speeds of 60+ MPH.
To help manage this outrageous power, Spektrum™ AVC® (Active Vehicle Control™ ) technology has been included. Using AVC you can dial in extra directional stability and throttle control and harness the ridiculous power of this impressive supercar.
Check it out on YouTube …
XG6 6-CH DMSS TRANSMITTER W/RG612B RX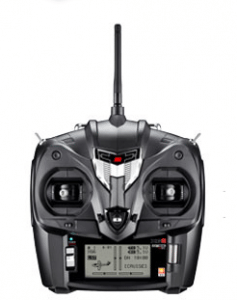 Features
 JR – JRP00672 – XG6 6-Ch DMSS Transmitter w/RG612B Rx
High-speed performance DMSS" System
Full telemetry features with Rx voltage standard; optional telemetry sensors available
Lightweight, high-grip, flat-body design
High-resolution graphic LCD display
Easy 3D jog dial input
Sophisticated programming including flight modes
Advanced digital trim and touch select function
Power saving technology
XG8 8-CH DMSS TRANSMITTER W/RG731BX XBUS RX, BLACK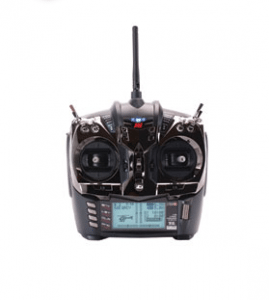 Features
 JR – JRP00596 – XG8 8-Ch DMSS Transmitter w/RG731BX XBus Rx, Black
XBus Equipped
Large, backlit screen
30-model internal memory
Airplane, helicopter and glider program options
SD card slot for data sharing, storage and updates (SD card required)
Li-Fe 6.4V, 1400mAh 2S transmitter battery pack
Integrated charging circuit
9V AC/DC adapter supplied with automatic shutdown
Lightweight (770 g) transmitter design
Easily adapts to stick modes 14
Data entry via scroll bar and four push-button keys
Telemetry with receiver voltage sensor built in
Optional telemetry sensors available
Stick tension and spring adjustment
Dual trim options
Dual side slide-lever controls
Touch Select System for switch selection
User-selected menu for frequently used functions
8-channel failsafe
User-assigned switch function
Programmable throttle cut
Two independent programmable timers
UMX F-16
An Elite EDF to Thrill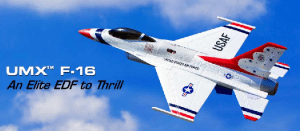 Key Features
Ultra-lightweight, fully assembled airframe
Advanced AS3X® technology delivers rock-solid handling
Officially licensed Lockheed Martin F-16 body design
Operational full-flying horizontal stabilizers
Proportional four-channel control
Removable landing gear and steerable nose wheel
Brushless Delta-V® 180m EDF (installed)
High-speed, 13500Kv brushless motor (installed)
Industry-leading Spektrum™ DSMX® 2.4GHz technology
3 × Performance linear long-throw servos (installed)
Fits a 280mAh 2S 7.4V 30C Li-Po battery (required, EFLB2802S30)
Engineered inlet and exhaust ducting
1/32-size appropriate for most aftermarket decals