ParkZone has released  another ultra micro the  P-51D with AS3x.  Some of the details include 334th Fighter Squadron markings, clear canopy and pilot, molded panel lines, guns, instrument panel detail, 4 blade prop and removable landing gear.  See full details ParkZone
Available in RTR and BNF versions.
RTF  Map Pricing $129.99  (U2400)
BNF Map Pricing  $99.99  (U2420)
Evolution E10GX gas engine just arrived.  Good choice for the flyer looking to get into gas and an ideal choice for the new HAN5015 Meridian 10cc ARF which we just received.
Pictures and more info posted soon.
Just received Spektrum SA5030 mini digital  aircraft servos.
50/60 oz-in
0.12/0.10 sec
…your home for the pure joy of flying — whether you're an experienced hobbyist or a newcomer searching for sure-fire success. Flyzone has a fully-equipped, factory-assembled plane for everyone. Stretch your wings indoors or out…choose a model with unique looks or one realistically scaled…focus on the sheer excitement of flying and leave everything else to us. Flyzone. How high will you soar?
Aircraft Ready for Your Transmitter
Fly the DHC-2 Beaver— and all other Tx-R aircraft — with YOUR favorite transmitter!
Already own a transmitter that's set up just the way you like? Use it to fly your favorite Flyzone planes!

That's the simplicity and value of Tx-R. As long as your transmitter is AnyLink-compatible — nearly all brands, bands and modulations are — it will fly this model. In most cases, you'll just plug the tiny AnyLink (available separately) into your transmitter's trainer port. Then you're ready to send secure signals to the SLT receiver included with Tx-R models. See

tx-ready.com

for full details.

Another Tx-R advantage: The included components are installed and expertly matched to the model for optimum performance — no guessing what components will work best.

This Select Scale Tx-R includes:

Powerful brushless motor and ESC
2.4GHz SLT receiver compatible with Tactic AnyLink
4 preinstalled micro servos

FLZA4022 – Tx-R
Wingspan: 59.5 in (1510 mm)
Wing Area: 430 in² (27.7 dm²)
Weight: 3.0 lb (1360 g)
Wing Loading: 16-17 oz/ft² (49-52 g/dm²)
Length: 38.5 in (980 mm)
Requires: AnyLink and compatible 5-channel transmitter, 1800mAh 11.1V LiPo battery and compatible charger

Visit

Flyzone

for more information on this beautiful airplane!

For a limited time receive a free Anylink with purchase of this airplane!

Map $209.99  List $$249.99  (FLZA4022)

Key Features
20 Model Memory
Built-In Telemetry
128MB SD Card (included)
Extensive Airplane and Helicopter Programming
Throttle-Activated Timer Setting
AR8000 High Speed 8 Channel Receiver (included)
AR400 4 Channel Receiver (included)
AR6115e Microlite 6 Channel Receiver (included)
LiPo Battery Compatibility
8 Wing Types
5 Tail Types
3-Position Flaps with Delay and Elevator Compensation
Dual Rates and Expo
Differential
5-Point Throttle, Pitch and Tail Curves
6 Swash Plate Types
6 Programmable Mixes
Control Position Warnings
Audio and Vibe Alarm Settings
Large 126 x 64 LCD Screen
Mode Selection (Modes 1, 2, 3, 4)
Language Select (English, Italian, French, Spanish or
German)
4.8V 2000mAh NiMH Transmitter Battery
High-speed 11ms frame rate with 2048 resolution
Visit Spektrum for more information on this money saving combo!
Map $299.99  List $449.99  (SPM7800C)   "While Supplies Last"

Key Features
First Ultra Micro Series Warbird with the AS3X System
4-channel control: aileron, elevator, throttle and rudder
Authentic WWII trim scheme
Details include molded panel lines, a clear canopy, wing guns
and a 4-blade prop
Removable landing gear
Steerable tail wheel
1S 3.7V 150mAh 25C Li-Po battery
1-cell DC charger
Needed To Complete
- A 4+ channel DSM2- or DSMX-compatible Transmitter
Visit ParkZone for more on this new offering!
Map $99.99  List $129.99  (PKZU2180)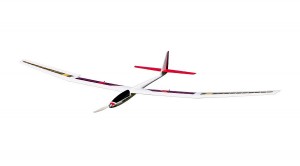 The E-flite® Mystique™ 2.9m ARF aircraft is an electric sailplane inspired by
F5J-class competition and similar Limited Motor Run events popular around the
globe. Like most sailplanes focused on performance, the Mystique 2.9m sailplane
delivers an outstanding RC soaring experience, even if all you're looking for is
a glider to enjoy on a lazy afternoon. Its impressive wing uses the versatile
Selig SD3021 airfoil that's proven to be excellent in model applications with
lightweight, open-bay construction by offering good low speed characteristics,
as well as the ability to move quickly from thermal to thermal.  The contour of
the molded fiberglass fuselage is sleek yet provides ample room for its pushrods
to run internally and still have room for a powerful Li-Po motor battery.
Visit E-Flite for more information, pictures, and video.
Product Specifications
Wingspan:
114 in (2.9 m)
Overall Length:
58.5 in (1.48 m)
Wing Area:
1034 sq. in. (66.7 sq. dm.)
Flying Weight:
4.20-4.60 lb (1.90-2.05 kg) unpowered; 4.85-5.00 lb (2.20-2.25 kg)
powered
Motor Size:
Power 25
Radio:
6-channel minimum radio system
Servos:
6 required (2 mini, 4 thin wing)
Trim Scheme Colors:
UltraCote White, Transparent Red, Transparent Yellow
CG (center of gravity):
4.75 in (122mm) from leading edge of wing at wing root
Wing Loading:
10.9 oz/sq. ft.
Prop Size:
14 x 8 folding
Spinner Size:
1.57 in (40mm)
Speed Control :
60-Amp brushless
Recommended Battery:
11.1V 3S 3200mAh 30C Li-Po
Flaps:
Yes
Control Throw (Ailerons):
18° up, 12° down, 25% expo
Control Throw (Elevator):
15° up/down, 10% expo
Control Throw (Rudder):
30° right/left, 15% expo
Control Throw (Flaps):
30° for landing; Reflex 1/16 in. (1.5mm) up; Camber 1/8 in. (3mm)
down
Minimum Age
Recommendation:
14 years
Experience Level:
Intermediate
Recommended Environment:
Outdoor
Assembly Time:
10-15 Hours
Is Assembly Required:
Yes                                  Map $369.99  List $539.99  (EFL4905)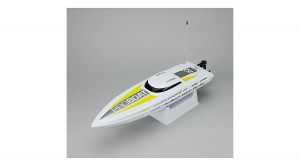 Product Description
Key Features
Complete RTR including a 6-cell Ni-MH battery and peak
charger
Includes Dynamite marine electronics that have been overhauled
to withstand the rigors of high speed action
Includes Pro Boat 2.4Ghz marine radio system
In-line rudder system provides predictable handling while
keeping the model glued to the water
Dynamite's marine 50 Amp ESC and 550 size brushed motor
Capable of reaching speeds of 30+mph
Includes 3 sets of decal sheets for personalization of trim
scheme
Needed To Complete
Map $199.99  List $299.99  (PRB0600)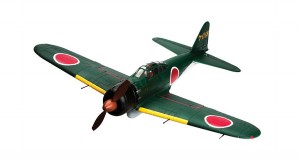 Product Description
Key Features
Authentic scale detail, interior and near-perfect outline
Highly prefabricated with tail feathers, control horns and
servo linkages installed
Factory installed 300-size brushless outrunner motor and
ESC
Nanolite Spektrum AR6310 DSMX® receiver installed
Digital super sub-micro, 3.5 gram, servos installed
Smoothly molded and durable foam construction
Large, clear magnetic canopy hatch
Quick-release wing mounting system
Custom propeller and matching scale spinner
Bind-N-Fly Basic aircraft come out of the box with servos,
power systems and a Spektrum 2.4GHz DSMX® or DSM2® receiver already installed.
Battery and charger are not included.
Needed To Complete
- A 4+ channel DSM2- or DSMX-compatible Transmitter
- Flight battery
- Charger for flight battery
Map $149.99  List $204.99