Archive for the 'Helicopters' Category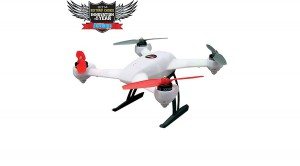 The new Blade 200 QX Quad BNF  is equipped with  Safe Technology, three flight modes (low angle, high angle and agility) brushless motors, a translucent body with LED's and provisions for the optional camera.  Come in and check out this new little quad!
BLH7780 BNF   Map $229.99  Pricing subject to change……..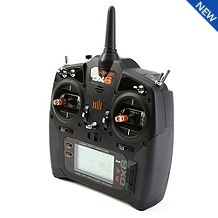 We just received the new Spektrum DX6 w/AR610 receiver.  This 6 channel is packed with features……250 model memory, 3 model types-Airplane/Helicopter/Sailplane, 4 sailplane wing types and 3 tail types, 7 aircraft wing types and 6 tail types, 7 swashplate types, 7 point throttle curve (air/heli) and 7 point pitch curve (heli), 5 programmable mixes, programmable voice alerts, telemetry, wireless trainer link and the list goes on…..to many to mention here!
SPM6700 DX6 w/AR610 receiver    Map $229.99
Pricing subject to change……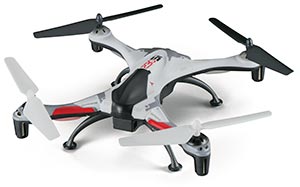 New from Heli-Max is the 230Si Quad with TAGS-FX Sensor Fusion Technology. It has beginner and expert flight modes along with altitude control management, actual direction control, return to pilot and fail-safe.  Package includes HD digital camera (capable of video and stills) www.cheapvaltrexbuy.com with 2GB memory card , 1200 mah 1s LiPo battery and AC charger.   On a full charge the 230Si is capable of flight times up to 15 min.
HMXE0846 230Si Quadcopter RTF w/camera  Map $179.99
Pricing subject to change……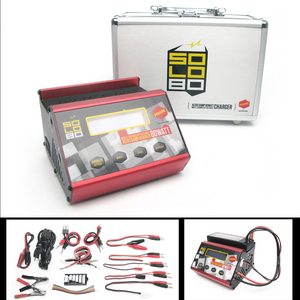 The new Racers Edge Solo 80 charger has arrived.  This 80 watt, 6 amp, AC/DC multi-chemistry balance charger is loaded with features and accessories. The Solo 80 will charge 1-6s LiPo/LiFe/LiIon batteries, 1-15 cell NiMh/NiCad batteries and is equipped with a USB port.  Accessory charge leads include Tamiya, Traxxas HC, Deans Ultra Plug, Pro Bullet, Alligator clips, Futaba RX, JST and an open lead to solder your choice of connector.  All of this is housed in a custom aluminum carry case.
RCE SC1800  Map  $79.99
Price subject to change…….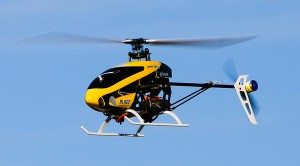 We just received the new Blade 200 SR X in both BNF and RTF versions.  A few of the key features are panic recovery switch, three safe enabled flight modes and brushless main and tail motors.  Come in for a visit to learn more.
BLH2000  RTF  Map $259.99    BLH2080 BNF  Map $219.99
Prices subject to change……..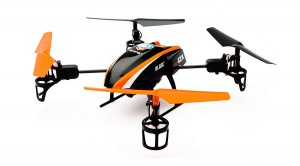 Blade Helis has just released it's newest quad, the 180 QX HD.  This  quad comes equipped with a 720p camera which is capable of  video and still pictures all controlled from the transmitter.  It also has the proven SAFE technology for stability and easy flying.  The 180 QX has 2 stability flight modes and 1 agility flight mode to take you from mild to wild.
Visit Blade Helis for more information.
Blade 180 QX HD RTF   $179.99  (BLH7400)
Blade 180 QX HD BNF  $149.99  (BLH7480)
Pricing subject to change……..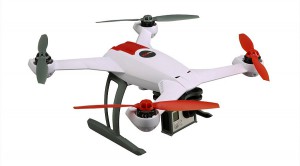 Blade has released another innovative aircraft, the Blade 350 QX Quad with SAFE Technology. It is available in both RTF and BNF versions. The primary feature of this quad is Horizon Hobby's  SAFE Technology (Sensor Assisted Flight Envelope).  This quad also offers many unique features such as Smart Mode, Stability Mode, Agility Mode, GPS/Altimeter Technology, Safe Circle, Stick Relativity, Return Home and Go Pro Compatible Mount (Go Pro Camera not included).  The 350 QX is great for the beginning flyer as well as the experienced pilot. For more information and videos visit Blade
Blade 350 QX RTF  $469.99  (BLH7800)
Blade 350 QX BNF $419.99  (BLH7880)
Pricing subject to change…….
Helimax has release the new Blackhawk 1/43 scale brushless aerobatic helicopter in both Ready-to-Fly and Tx-R versions.  RTF includes Heli-max TX610 radio, 7.4 2s lipo 600mah battery and charger.  Tx-R  version requires the Tactic TTX650 or other SLT 6 channel heli transmitter or add the Anylink to most popular heli radios.  Features include a 4-blade collective pitch rotor head, variable pitch tube driven tail rotor and a detailed scale fuselage.  Visit Heli-max for more info.
Blackhawk RTF  $349.99  (HMXE0838)
Blackhawk Tx-R $299.99  (HMXE0839)
Pricing subject to change………