Archive for the 'Radio Control' Category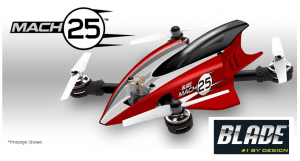 BLADE® MACH25™ FPV RACER
An Immersive RC Flight Experience Focused on Performance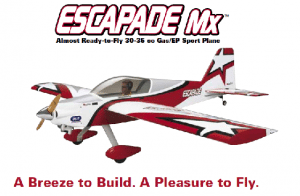 Designed for 30-35 cc gasoline and electric power, the Escapade MX is a sport pilot's dream come true. Not only does it handle low-speed maneuvers and high-speed aerobatics with equal authority, its low parts count and self-aligning tail surfaces help keep assembly time to a minimum.
Compatible with 63-62-250kV brushless motors like the RimFire 1.60, the Escapade MX executes snap forhealthylives.com/product/neurontin/ rolls, stall turns, inverted flight and every move in between. A high-visibility MonoKote trim scheme, painted fiberglass parts and prehinged control surfaces maximize convenience — while minimizing work!
–  Exciting aerobatics with gasoline or brushless electric power.
–  Low parts count for fast, straightforward assembly.
–  Two-piece wing simplifies construction and transport.
–  Aluminum spinner and pilot figure included
BLADE® GLIMPSE™ FPV HD CAMERA DRONE
HD Camera Equipped & First-Person View Capable
Engineered With SAFE™ Technology
The Blade® Glimpse™ drone features exclusive SAFE (Sensor Assisted Flight Envelope) technology, a revolutionary electronic flight envelope protection system that makes it easy for anyone to start flying quadcopters. Its specially tuned intuitive capabilities allow the drone to battle windy conditions so that performance is consistently smooth. Pitch and roll limits are locked to offer a flight envelope that makes staying in control easy. Electronic self-leveling brings the drone into a hover attitude the instant you release the sticks for stable image and video capture.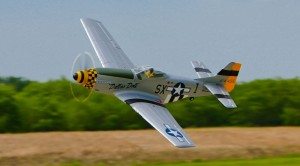 E-flite's new P-51 Mustang is a full house park flyer constructed of durable Z-Foam.  Comes with 15 size 950kv brushless motor, esc, 4 blade propeller, pilot and cockpit details. Other features include flaps and electric retracts, installed. This plane is available in both BNF and PNP versions. The BNF comes equipped with the AR636 receiver with AS3X technology.
EFL6750 BNF $249.99  EFL6775 PNP  $219.99  Pricing subject to change…..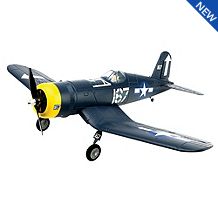 Learn to fly a legend with the new Hobby Zone F4U Corsair.  It has a 44″ wingspan and is made of Z Foam. It comes equipped with a brushless motor, esc, servos, 1800 3S lipo battery and DC charger.  The F4U is also www.flomaxbuyonline.com equipped with the proven SAFE technology.  This allows for  beginner, intermediate and experienced flight modes which also includes the panic recovery mode.  Available in Ready-to-Fly and Bind-n-Fly.
HBZ8200 RTF  Map $299.99
HBZ8280 BNF Map $269.99
prices subject to change……
The Park Zone Sukhoi is the first Safe Technology equipped airplane for the experienced pilot.  This plane was designed by champion pilot and world class designer Mike McConville.  The Sukhoi has 3 flight modes, stagility, AS3X precision and AS3X 3D along with a panic recovery system which can be activated anytime in any flight mode. Some of the features are the new Spektrum AR636 DSMX receiver, 10 size 1250kv motor, 40 amp esc, Z-foam construction and leading edge vortex generators.  Needed to complete are a DSMX compatible transmitter, 2100-2200 mah 3s li-po and charger.
PKZ8050 Sukhoi SU-29MM BNF Basic   Map $229.99
Pricing subject to change…………..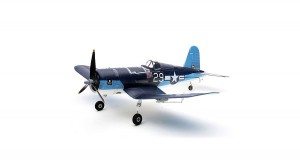 Relive those famous WWII Pacific battles with E-flites new UMX  F4U Corsair.  It is available in both RTF & BNF versions.  Some of the key features are DSM2/DSMX rx and esc with a 8.5mm brushed motor, high performance 3 blade propeller, removable landing gear, steerable tail wheel, 2 different decal sets, 1s 150mah 25c Li-Po battery and charger.
EFLU2600  RTF  Map $139.99     EFLU2680  BNF Map $109.99
Prices subject to change…….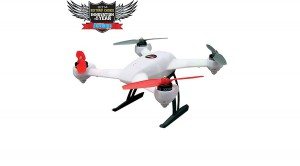 The new Blade 200 QX Quad BNF  is equipped with  Safe Technology, three flight modes (low angle, high angle and agility) brushless motors, a translucent body with LED's and provisions for the optional camera.  Come in and check out this new little quad!
BLH7780 BNF   Map $229.99  Pricing subject to change……..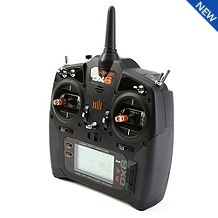 We just received the new Spektrum DX6 w/AR610 receiver.  This 6 channel is packed with features……250 model memory, 3 model types-Airplane/Helicopter/Sailplane, 4 sailplane wing types and 3 tail types, 7 aircraft wing types and 6 tail types, 7 swashplate types, 7 point throttle curve (air/heli) and 7 point pitch curve (heli), 5 programmable mixes, programmable voice alerts, telemetry, wireless trainer link and the list goes on…..to many to mention here!
SPM6700 DX6 w/AR610 receiver    Map $229.99
Pricing subject to change……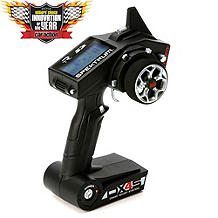 The new DX4C DSMR radio with AVC and SRS4210 receiver has arrived.  Some of the features are 20 model memory, programmable up or down timers, travel adjust, exponential, steering mix, programmable mix and AVC-Active Vehicle Control.  This radio is also backwards compatible with DSM, DSM2 and marine specific Spektrum receivers.
SPM4210  DX4C w/SRS4210  Map $139.99
Pricing subject to change……..