Archive for the 'Radio Control' Category
"The Blade® Ultra Micro F-27 FPV BNF® Basic wing brings the excitement of FPV wing flying in a size that can be flown practically anywhere."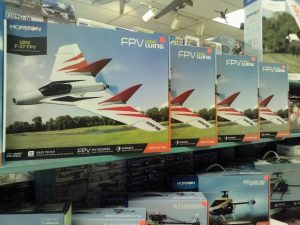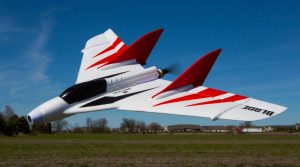 All of us here want to give a big "Thank You" to our friends at Traxxas for this "Awesome" plaque. 

We have had fun selling and running Traxxas products for the past 31 years and look forward to many more!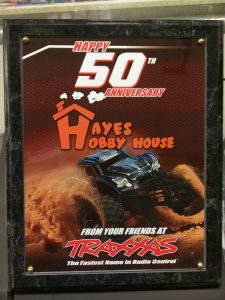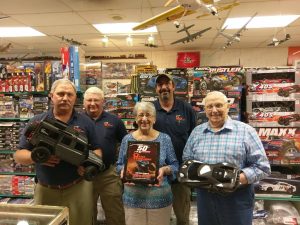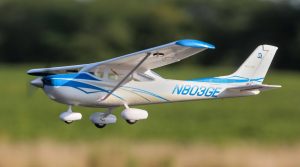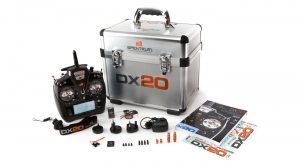 Focal FPV Wireless Headset with Diversity
Powerful Features for the Expert Pilot.
WIRELESS CAPABILITIES AND A COMFORTABLE FIT
Key Features
Wireless head tracking and channel selection

640×480 optics

32° field of view

Adjusts to user's eye spacing (IPD)

Comfortable, foam-padded mask

Built-in cooling fan prevents fogging

Antenna diversity

2S 1800mAh LiPo battery with LED voltage indicator

Includes banana plug charge lead (charger not included)
Overview
Once again, Spektrum™ innovation leads the way with the Focal™ FPV headset. It combines the video quality of a premium Fat Shark headset with Wireless Trainer Link technology to give Spektrum users an extra dimension of freedom when flying or driving FPV.
Wireless Head Tracking and Channel Adjustment:  

 A built-in module allows the Focal headset to communicate with any Spektrum transmitter that has Wireless Trainer Link technology. This makes it possible to use head tracking without a cord and change camera channels on the fly.
Outstanding Image Quality:  

 Focal users will enjoy crisp, clear 640×480 optics and a perfectly proportioned, 32? field of view. The distance between the optic screens – also known as the Inter-Pupilary Distance – can be adjusted to match the spacing of a user's eyes.
Antenna Diversity:

 Depending on the mission, Focal users can optimize headset reception with long-range antennas, omni-directional antennas or both.
Turn your dream of flight into reality at your own pace behind the sticks of the HobbyZone® Mini Apprentice® S. This intuitive aircraft includes an array of features that make taking to the skies easy in spaces as small as your local park.
Mini Apprentice S RTF
Includes a Spektrum™ DXe® transmitter.
Take a look at this …
TEN-SCBE RTR, AVC: 1/10 4WD SCB
Stability mode:  Pitch and roll limits are locked to offer a limited flight envelope while electronic self-leveling offers positive stability the instant you release the sticks.
Stagility™ mode:   Self-leveling and flight envelope limits are maintained. You can flip 360° by moving control stick to full in any direction.
Agility mode:  A high performance flight experience that features unlimited maneuverability and the control to explore aerobatic flight.
HD Camera:  You can get the Zeyrok with a lightweight 720p/1.3 MP camera, or add it later. The HD camera is built into a removable pod that features protective landing skids. Activation of the video and still camera functions is controlled from your transmitter. A removable 4GB Micro SD memory www.cheaptopamaxbuy.com card comes installed to get you started.
Durable Design:  Industrial engineered, the plastic airframe provides a level of durability that allows this machine to withstand a remarkable amount of abuse.
LED Lights:  Brilliant front and rear LED lights provide orientation recognition. Illumination changes indicate camera operation and a low-battery status.
Removable Landing Gear: You can get the Zeyrok drone with the removable landing gear and HD camera, or upgrade the RTF and BNF versions with replacement part (BLH7309).
Low Maintenance: The streamlined power system features durable carbon-fiber motor shafts driven by a concealed motor and gearbox that protects the system from dirt and debris.