Archive for the 'Planes' Category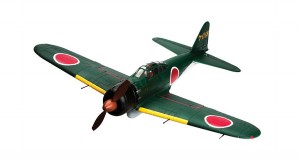 Product Description
Key Features
Authentic scale detail, interior and near-perfect outline
Highly prefabricated with tail feathers, control horns and
servo linkages installed
Factory installed 300-size brushless outrunner motor and
ESC
Nanolite Spektrum AR6310 DSMX® receiver installed
Digital super sub-micro, 3.5 gram, servos installed
Smoothly molded and durable foam construction
Large, clear magnetic canopy hatch
Quick-release wing mounting system
Custom propeller and matching scale spinner
Bind-N-Fly Basic aircraft come out of the box with servos,
power systems and a Spektrum 2.4GHz DSMX® or DSM2® receiver already installed.
Battery and charger are not included.
Needed To Complete
– A 4+ channel DSM2- or DSMX-compatible Transmitter
– Flight battery
– Charger for flight battery
Map $149.99  List $204.99
GPMA3038  Tail Set  RV-4
GPMA3221  Cowl Extra 300SP
GPMQ1726  Cowl Set  J-3 Cub .60
HAN1679  Aileron/Flap Ultra Stik .40
HAN2478  Tail Set Alpha .40 RTF
HAN2829  Tail Set P-51 PTS
HAN4008  Window Set J-3 Cub .40
HCAA3067  Tail Set Superstar .40 AWARF
PICA CK-21  Cockpit Interior P-40
SEA3003  Tail Set Harrier 3D
SEA255007  CAnopy Windshield Set Decathlon 75-91
Sig CK273  Canopy 4-60
TOPQ8405  Cockpit Interior P-47
TTR AS6255  Cowl Decathlon
Call for Pricing………….