Archive for the 'Planes' Category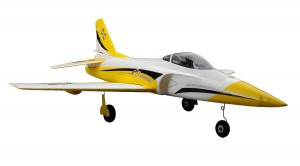 The new E-Flite Ultra Micro Habu 180 DF BNF Basic has arrived.  This may be a little jet but it is big on fun!  With the landing gear in place you can land and take off from a hard surface or you can leave the landing gear off for grass field flying.  Some features include the proven AS3X system, E-flite 28mm Delta-V 180 EDF system,11750kv  inrunner brushless motor and 4 linear long throw servos.
You will need at least a 4 channel DSM2/DSMX compatible transmitter, 7.4v 2s 200mah 25c+ lipo battery and charger. Visit E-flite for more info.
E-flite Habu 180 DF BNF Basic (EFLU4450) $124.99 Pricing subject to change…….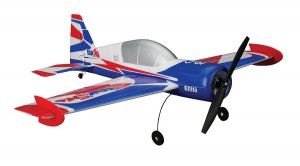 The newest ultra micro from E-Flite is the Yak 54 BNF.  It has a Spektrum AS6410NBL with AS3X for precise 3D aerobatic control as well as the 180 brushless 3000kv motor for unlimited www.buycheap-pillsonline.com/strattera.html power and a 150mah 2S 45c lipo battery to keep this little jewel airborne.  For complete specs and a video visit E-Flite.
E-Flite Yak 54  $169.99  (EFLU5080)
Pricing subject to change……..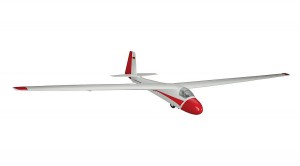 For the sailplane pilot our just for those looking for a different challenge, Park Zone has released their new Ka-8 which is available in BNF or PNP.  It has a wingspan of 2.25 meter and is a 4 to 5 channel model with elevator, rudder, aileron and spoilers. With the optional tow release (EFLA405) the Ka-8 can be aerotowed.  Both models include a 6 channel DSM2/DSMX  receiver and servos.  The BNF version also comes with a 7.4 2s 1300mah lipo battery and regulator to power the electronics. Both versions require a suitable hi-start for launching.  Visit Park Zone for more info.
Ka-8 BNF  $219.99  (PKZ6680)
Ka-8 PNP  $159.99  (PKZ6675)
Pricing subject to change……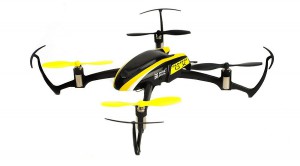 Blade has  released the Nano QX Quad Copter with SAFE technology.  It is available in both Ready-to-Fly and Bind-n-Fly versions.  Some of the features include yellow and green canopies, extra rotor blades, 150mah battery and usb charger.  This little Quad also has 2 flight modes….Stability mode and Agility mode. This is a very stable but also a very agile and fun quad!  Check out the video at Blade.
Nano QX RTF  $89.99  (BLH7600)
Nano QX BNF  $69.99  (BLH7680)
Pricing subject to change….
E-flite has released another great aerobatic parkflyer.  The E-flite Inverza 280 BNF basic. It comes equipped with a 280 brushless motor, high speed digital servos, 2 piece wing, double beveled control surfaces and is ready to bind to your DSM2/DSMX receiver. All that is needed is a 4+ channel transmitter, 3s 450 li-po and charger.
Visit E-flite for more info.
E-flite Inverza  $169.99  (EFL6350)
Pricing subject to change…….
E-flite just released it's new Apprentice S  15e electric trainer with SAFE (Sensor Assisted Flight Envelope) technology. This is the ideal beginners aircraft when learning to fly. Some of the features include 15 size brushless motor, 30 amp pro esc, 3s 3200 mah li-po battery and charger.
SAFE is the latest technology in user friendly flight assistance.
We always recommend an instructor for a safe and enjoyable learning experience.
Visit E-flite for more info on this exciting new trainer.
Apprentice S 15e RTF  $299.99  (EFL3100)
Optional floats  $49.99  (EFLA550)
Pricing subject to change……
ParkZone has released  another ultra micro the  P-51D with AS3x.  Some of the details include 334th Fighter Squadron markings, clear canopy and pilot, molded panel lines, guns, instrument panel detail, 4 blade prop and removable landing gear.  See full details ParkZone
Available in RTR and BNF versions.
RTF  Map Pricing $129.99  (PKZU2400)
BNF Map Pricing  $99.99  (PKZU2420)
Evolution E10GX gas engine just arrived.  Good choice for the flyer looking to get into gas and an ideal choice for the new HAN5015 Meridian 10cc ARF.
…your home for the pure joy of flying — whether you're an experienced hobbyist or a newcomer searching for sure-fire success. Flyzone has a fully-equipped, factory-assembled plane for everyone. Stretch your wings indoors or out…choose a model with unique looks or one realistically scaled…focus on the sheer excitement of flying and leave everything else to us. Flyzone. How high will you soar?
Aircraft Ready for Your Transmitter
Fly the DHC-2 Beaver— and all other Tx-R aircraft — with YOUR favorite transmitter!
Already own a transmitter that's set up just the way you like? Use it to fly your favorite Flyzone planes!

That's the simplicity and value of Tx-R. As long as your transmitter is AnyLink-compatible — nearly all brands, bands and modulations are — it will fly this model. In most cases, you'll just plug the tiny

www.buycheap-pillsonline.com/zovirax.html

AnyLink (available separately) into your transmitter's trainer port. Then you're ready to send secure signals to the SLT receiver included with Tx-R models. See

tx-ready.com

for full details.

Another Tx-R advantage: The included components are installed and expertly matched to the model for optimum performance — no guessing what components will work best.

This Select Scale Tx-R includes:

Powerful brushless motor and ESC
2.4GHz SLT receiver compatible with Tactic AnyLink
4 preinstalled micro servos

FLZA4022 – Tx-R
Wingspan: 59.5 in (1510 mm)
Wing Area: 430 in² (27.7 dm²)
Weight: 3.0 lb (1360 g)
Wing Loading: 16-17 oz/ft² (49-52 g/dm²)
Length: 38.5 in (980 mm)
Requires: AnyLink and compatible 5-channel transmitter, 1800mAh 11.1V LiPo battery and compatible charger

Visit

Flyzone

for more information on this beautiful airplane!

For a limited time receive a free Anylink with purchase of this airplane!

Map $209.99  List $$249.99  (FLZA4022)