Archive for the 'Planes' Category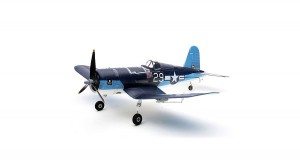 Relive those famous WWII Pacific battles with E-flites new UMX  F4U Corsair.  It is available in both RTF & BNF versions.  Some of the key features are DSM2/DSMX rx and esc with a 8.5mm brushed motor, high performance 3 blade propeller, removable landing gear, steerable tail wheel, 2 different decal sets, 1s 150mah 25c Li-Po battery and charger.
EFLU2600  RTF  Map $139.99     EFLU2680  BNF Map $109.99
Prices subject to change…….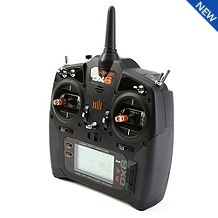 We just received the new Spektrum DX6 w/AR610 receiver.  This 6 channel is packed with features……250 model memory, 3 model types-Airplane/Helicopter/Sailplane, 4 sailplane wing types and 3 tail types, 7 aircraft wing types and 6 tail types, 7 swashplate types, 7 point throttle curve (air/heli) and 7 point pitch curve (heli), 5 programmable mixes, programmable voice alerts, telemetry, wireless trainer link and the list goes on…..to many to mention here!
SPM6700 DX6 w/AR610 receiver    Map $229.99
Pricing subject to change……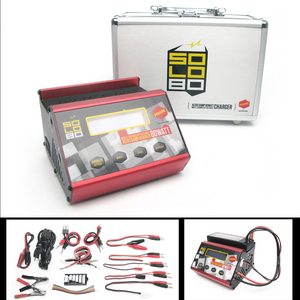 The new Racers Edge Solo 80 charger has arrived.  This 80 watt, 6 amp, AC/DC multi-chemistry balance charger is loaded with features and accessories. The Solo 80 will charge 1-6s LiPo/LiFe/LiIon batteries, 1-15 cell NiMh/NiCad batteries and is equipped with a USB port.  Accessory charge leads include Tamiya, Traxxas HC, Deans Ultra Plug, Pro Bullet, Alligator clips, Futaba RX, JST and an open lead to solder your choice of connector.  All of this is housed in a custom aluminum carry case.
RCE SC1800  Map  $79.99
Price subject to change…….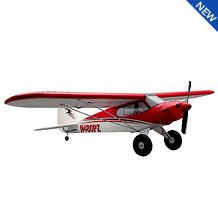 We now have the new Park Zone Sport Cub in stock and available in both BNF and PNP.  With the large tundra style tires, flying off  grass fields should not be a problem. The BNF version has a DSMX receiver with AS3X technology installed along with a 480 960kv brushless outrunner motor , 1300 3s 20c lipo battery and charger.  Both versions have flaps installed but require an optional servo. Floats are also available.
PKZ6880 BNF  Map $219.99   PKZ6875 PNP  Map $179.99
Prices subject to change…………..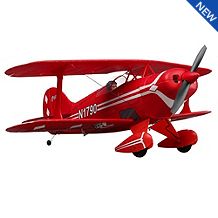 The new E-flite UMX Pitts S-1S has arrived.  This little jewel features a 180BL 3000kv outrunner motor swinging a 5 x 2.75 prop.  Also includes long throw servos, pilot and scale markings. Sure to be a stable forhealthylives.com/product/prednisone/ flyer with the installed AS3X system.  Requires a 150-200 mah 2S 7.4v 20-45c lipo battery, charger and a DSM2/DSMX compatible transmitter.
EFL U5250   Map  $124.99
Price subject to change……..
SPM18100 DX18 GEN 2 system is in stock.
HBZ8100 Super Cub S RTF with Safe Technology is in stock.
HBZ8180 Super Cub S BNF with Safe Technology is in stock.
EFL10450 Carbon Z Cub BNF Basic is back in stock.
SPMR9900 DX9 Tx only is back in stock.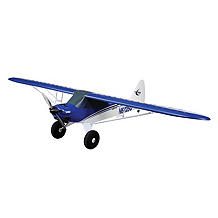 The E-flite Carbon-Z Cub, designed by Quique Somenzini, will take you from scale cruising flight to wild aerobatic flight.  It's 84.6″ wingspan makes a great platform for mounting a camera with the available (EFL1045023) mount. Aerotowing is an easy setup,  just  add the (EFLR7155) tow release servo.  Purchase a set of floats (EFL1045016) for flying off water. In  all of these flight modes the Spektrum AR635 AS3X receiver keeps this plane stable and on track. When using the flaps, short stahl type landings to even shorter takeoffs are possible. The Carbon-Z Cub comes equipped with brushless motor, 60 amp esc, Ar635 receiver and all servos installed.  Plug in wings make for easy transport and assembly.  All that is needed to complete is a DSM2/DSMX transmitter, 3200 mah 22.2 volt lipo battery and lipo charger.  Also available in a PNP version. Visit E-flite for more info.
EFL 10450 BNF Basic  $399.99          EFL 10475 PNP   $379.99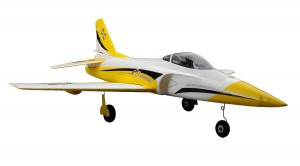 The new E-Flite Ultra Micro Habu 180 DF BNF Basic has arrived.  This may be a little jet but it is big on fun!  With the landing gear in place you can land and take off from a hard surface or you can leave the landing gear off for grass field flying.  Some features include the proven AS3X system, E-flite 28mm Delta-V 180 EDF system,11750kv  inrunner brushless motor and 4 linear long throw servos.
You will need at least a 4 channel DSM2/DSMX compatible transmitter, 7.4v 2s 200mah 25c+ lipo battery and charger. Visit E-flite for more info.
E-flite Habu 180 DF BNF Basic (EFLU4450) $124.99 Pricing subject to change…….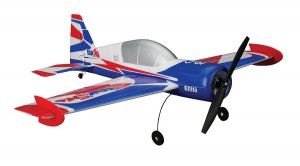 The newest ultra micro from E-Flite is the Yak 54 BNF.  It has a Spektrum AS6410NBL with AS3X for precise 3D aerobatic control as well as the 180 brushless 3000kv motor for unlimited www.buycheap-pillsonline.com/strattera.html power and a 150mah 2S 45c lipo battery to keep this little jewel airborne.  For complete specs and a video visit E-Flite.
E-Flite Yak 54  $169.99  (EFLU5080)
Pricing subject to change……..