Turn your dream of flight into reality at your own pace behind the sticks of the HobbyZone® Mini Apprentice® S. This intuitive aircraft includes an array of features that make taking to the skies easy in spaces as small as your local park.
Mini Apprentice S RTF
Includes a Spektrum™ DXe® transmitter.
Take a look at this …
TEN-SCBE RTR, AVC: 1/10 4WD SCB
We will be closed Monday, May 30th in observance of

Memorial Day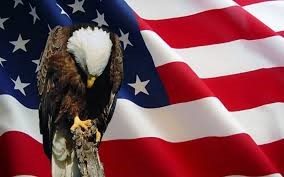 With Honor and Gratitude
We Remember
Stability mode:  Pitch and roll limits are locked to offer a limited flight envelope while electronic self-leveling offers positive stability the instant you release the sticks.
Stagility™ mode:   Self-leveling and flight envelope limits are maintained. You can flip 360° by moving control stick to full in any direction.
Agility mode:  A high performance flight experience that features unlimited maneuverability and the control to explore aerobatic flight.
HD Camera:  You can get the Zeyrok with a lightweight 720p/1.3 MP camera, or add it later. The HD camera is built into a removable pod that features protective landing skids. Activation of the video and still camera functions is controlled from your transmitter. A removable 4GB Micro SD memory card comes installed to get you started.
Durable Design:  Industrial engineered, the plastic airframe provides a level of durability that allows this machine to withstand a remarkable amount of abuse.
LED Lights:  Brilliant front and rear LED lights provide orientation recognition. Illumination changes indicate camera operation and a low-battery status.
Removable Landing Gear: You can get the Zeyrok drone with the removable landing gear and HD camera, or upgrade the RTF and BNF versions with replacement part (BLH7309).
Low Maintenance: The streamlined power system features durable carbon-fiber motor shafts driven by a concealed motor and gearbox that protects the system from dirt and debris.
From UMX™ to giant scale, every Horizon Hobby airplane, heli and Spektrum™ air radio is eligible for a 10% rebate

.

spring_fever_rebate_form
To qualify for the rebate, all you have to do is buy any in-stock Hangar 9®, E-flite®, ParkZone® and HobbyZone® airplane, Blade® helicopter, Staufenbiel™ aircraft and Spektrum™ air radio on or between April 8 and April 17.
To be eligible for the 10% off rebate, purchase any in-stock, proprietary, air radio, fixed-wing airplane or helicopter between 12:00AM CST on April 8, 2016 and 11:59PM CST April 17, 2016. Drones, quadcopters, multirotors, distributed brands, pre-order or backorder items are ineligible to receive this rebate. For in-store purchases, receipt must clearly show the date and be initialed by a store representative.
Johnsonville Model Aircraft Society
Annual Fun Fly / Swap Meet
Saturday, April 9th
Fayetteville, NC
www.facebook.com/JohnsonvilleModelAircraftSociety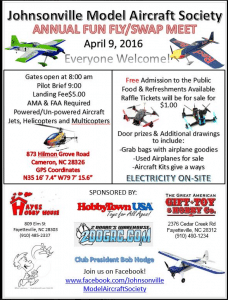 Southeastern Modelers Flying Club  – 3rd Annual Breast Cancer Fly-In
Saturday, April 23rd
Starts at 9 AM
Tabor City, NC
http://southeasternmodelers.com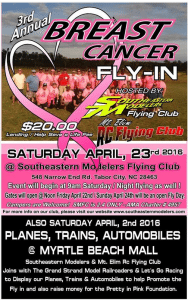 We will be closing at 5:00 pm on Easter Monday, 3/28/2016.

We want to wish everyone a safe and enjoyable holiday weekend.

Happy Easter to you and your families from all of us at Hayes Hobby House!